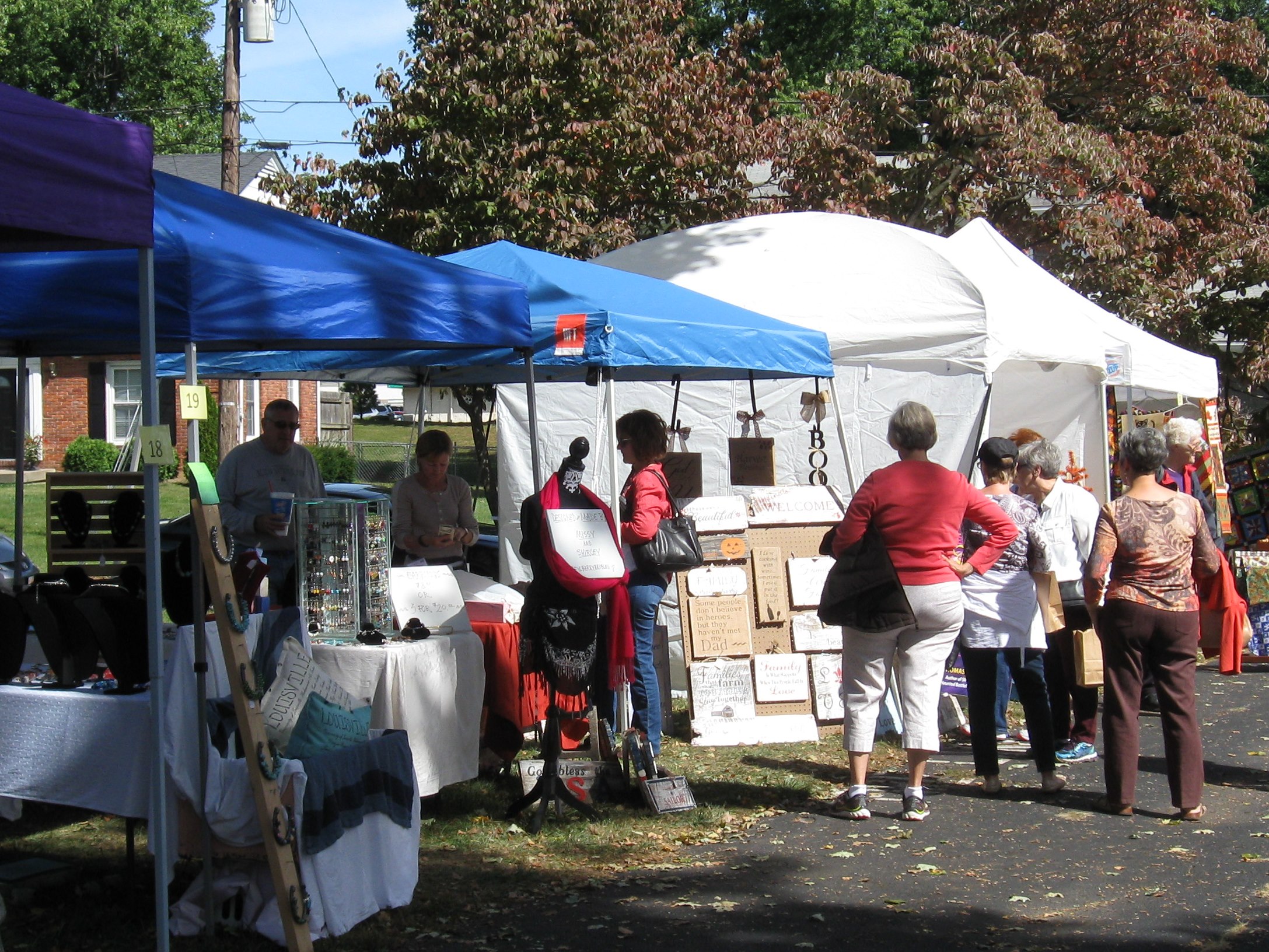 The 2019 Nunnlea Craft Fair!
We are so excited to send you this information about the Nunnlea Craft Fair!! It will be held on October 5th and the 6th at the Historic Nunnlea Home, located at 1940 S. Hurstbourne Parkway, Louisville, Ky. 40220.
Nunnlea has sponsored a craft show for the past thirteen years and our emphasis, as always, is on local and regional artists who make the quality crafts that are a part of the culture in Kentucky and Indiana. This has proved to be profitable philosophy for both the artist and the Beautification League.
We know that the huge St. James Art Fair is the same weekend. We have had our craft fair at this time before and it was not a problem. Many people just do not want to be in a crowd....so it works for us!
We offer:
Booth spaces in large shaded front yard.

Booth spaces in the home and on the porch.

Wonderful lunches available at the Calico Café.

Great atmosphere!

Excellent location.
If you are interested in participating, we are interested in seeing your work. We are looking for a variety of high quality handmade crafts. If this describes your work please, complete the application and send it to the addresses on the application as soon as possible. We do not have many spaces available ( artists from last year are returning ) so you are encouraged to respond quickly.
EARLY SET-UP: Friday - October 4th, 2019: 2:00 p.m. - 5:00 p.m. ( earlier or later if you are outside )
SET-UP: Saturday - October 5th, 2019: 8:00 a.m. -10:00 a.m.
CRAFT FAIR: Saturday - October 5th, 2019 - 10:00 a.m. - 4:00 p.m.
CRAFT FAIR: Sunday - October 6th, 2019 - 10:00 a.m. - 4:00 p.m.
WE'LL SEE YOU AGAIN NEXT YEAR!